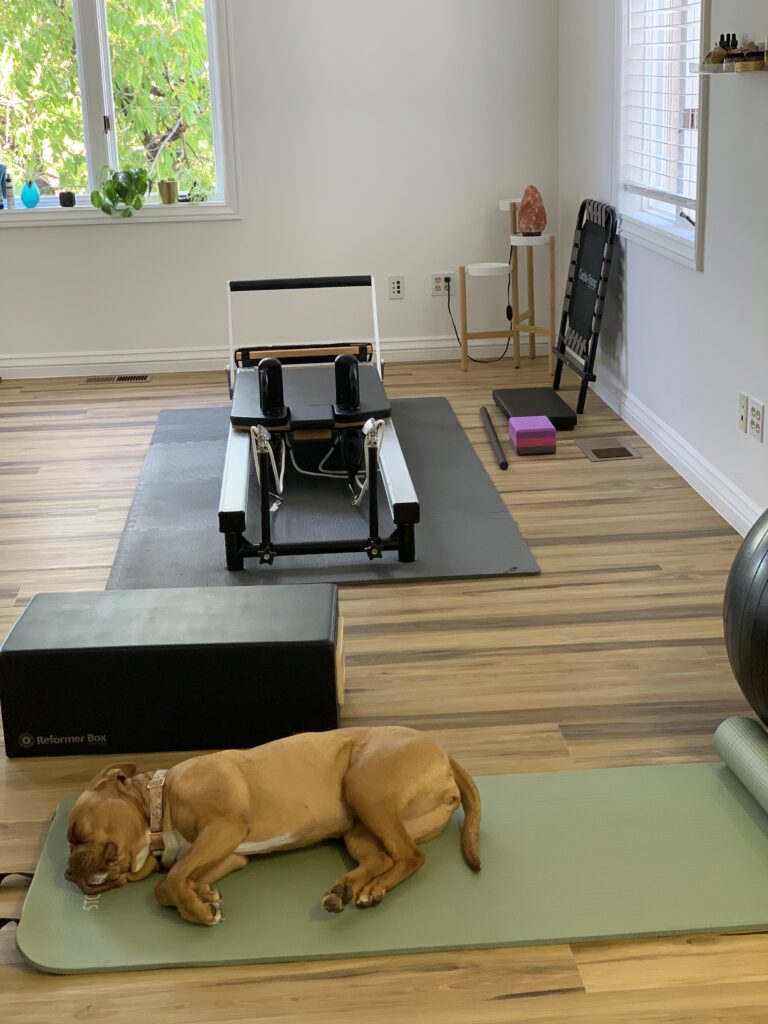 In this post, I'll answer that question, plus provide links to my favorite programs, classes, and groups, online and in-person.
Background: I have always enjoyed exercise, and obviously value its health benefits. I've been fairly steady, but never a hard-core exerciser.  Part of why I wanted to share my story is to dispel a myth that all health professionals are exercise-addicted, naturally strong, always motivated, athletes.  Some of us (me), are just regular people who just value how amazing the body is and try do our best to keep it that way. I do eat well, and enjoy having an active work and personal life. Sometimes I really push myself and sometimes I don't. I do give myself (and my patients) grace when rest is the healthier choice, or if there are simply other priorities in life. I stay consistent with trying my best. 
Like many of you, the way I exercise has changed over the years.  As a younger person, it was easy to go to the gym whenever I wanted and do whatever I felt like (elliptical, weights, spin class, etc). I also enjoyed weekly hikes, mostly alone.  During PT school, I got married and moved into a small house, making both time and space limited.  Chuck Norris convinced me to purchase a Total Gym, then we added a few free weights and videos. This met my basic needs, while mostly still going to the gym.  
During pregnancy and having kids:
I needed a way to work out on my own time (haha, obviously that means baby's time), and didn't feel the gym was my best fit.  It was more reasonable for me to have things I could do at home. I purchased an elliptical trainer and made a hodgepodge gym. I would try to go downstairs after the kids went to bed, and usually spend 30 min on the elliptical, maybe 20 min of upper body free-weights.  1-3 days a week was realistic for me.  After my 2nd baby, I also followed a postpartum program, MuTu, and really enjoyed it.  I was able to do about 4-5x/wk of more diverse exercises.

As the kids got older, daycare, school, and routines changed, I had a few more options with my time. That's when I found my new favorite thing, Pilates!  Finally, something I regularly looked forward to and rarely felt like I was dragging myself into it.  I have to admit, as a naturally awkward person, it was intimidating at first.  Immediately, I was hooked on the reformer, and about a year later, I added a Barre class. I attended regularly for a long period of time. I was feeling healthy, confident, never over-worked…happy
Then…the came truck-load of lemons…COVID. 
Not only was my local studio closed, my PT clinic closed, I was very sick for 2 mo, with another 6 as a "long-hauler" (maybe I will make that into a post), we also encountered a sewage flood in my basement. The result was a 8-month, unexpected renovation (thank you Wasatch Disaster Solutions). My husband needed more home options now too, so we took the "lemonade" opportunity to change the home-gym. Moving the location the room, and making some inexpensive changes, it turned out pretty workable for us.  (more on what he does below).
As I felt able to exercise again, I wasn't quite ready for the studio, but I do want to get back as soon as I can.  Currently, I use the reformer about 4x/wk in my clinic before or after work. I am perfectly capable to develop a routine on my own, but I know myself enough to know I don't want to, and won't push myself as hard as if I am following along with YouTube. At home, I do something active on my own or with my family, or make a quick trip to the basement gym for one or more of these other days.  Some weeks, I do none of these and take the 3 days off.
Why this works for me: 
I feel I am able to get a good workout on my reformer by choosing the right intensity for me.  This took some time to learn the equipment, my body, and styles of teaching with different instructors.  The time between work and home is an important time for decompression for me.  It helps me separate work from home with "me time".  I know I did my work out, so when I get home, it isn't hanging over my head while trying to enjoy family time.  When I can get back to the studio, it is located between my work and home, so the drive time is not an issue, and I get the added benefit of the social, supportive community, and variety of instruction in class.  Each class has something new that keeps it more interesting that re-watching videos.  We are a diverse group of people all enjoying what the classes and our bodies can do for us.  It is honestly fun.  Because it is genuinely enjoyable, it is easy to go.
When my patients ask what is "best"
I often respond first with the question: "what do you LIKE to do?  What is fun and enjoyable?"  Building on that foundation, clients have better long-term success with consistency, and therefore, results.  Why make exercise torture? It won't last, and it's the opposite experience of having a positive attitude about your body.
Not-so-secretly, I would love to be a heavy lifter, but genetics and 6 trigger fingers won't allow me to.  That's ok, I have been able to adapt to all of my needs and am building strength again as it suits me.  This may be way more than you wanted to know.  I could have simply answered with "pilates" (and sometimes I do), but I also wanted the opportunity to connect with you, as a person in addition to a fitness professional, to show that we are basically all the same.  In my journey, I have been strong, weak, motivated, tired, sick, consistent, you name it.  I recognize my good fortune of being able to afford a gym/studio membership and equipment, but even if I couldn't, I enjoy low-cost options too.
There will be times in your life you are super consistent, and times you literally can't exercise, plus anything in between.  Not only have we been through this personally, but as professionals specializing in more than just exercise, we can help identify barriers in your path.  These can include:  
Not being able to find something you enjoy

Time

Money

Space

Injury or fear of injury

Equipment

Pregnancy or postpartum

Hormone imbalances

Mental health

Being unsure what is best for you and your body's needs

…or really anything.
Wherever you may be in your journey, we are here to help meet the goals you have for yourself now, and for the future. 
As promised, here is a short list of some of my favorites.  Again, these are MY favorites.  I like them because I find then beneficial personally AND professionally, but they may not be for everybody.  If you don't see a good fit for yourself on this list, or want additional resources, we have so many more and can discuss these at your visits.  Anything can be added or changed as your needs require.  
Local Studios:
Pilates, Barre, HITT, TRX, yoga, Kids programs (my kids LOVE the anti-gravity classes)
Go on you own, or get help from trainers who really know how to lift the right way. They understand women's body needs as they change, and how to safely go big.
Club Pilates
– These are locally operated, but I have heard good things about several locations in the Salt Lake Valley. Try a few classes for the best fit for you
Online structured programs:
MuTu*
This is designed for the postpartum period, but is certainly not limited to that. It is an excellent program that builds the foundation of the body for any stage of exercise. This is a self-guided weekly program with instruction, videos, and optional groups and diet resources.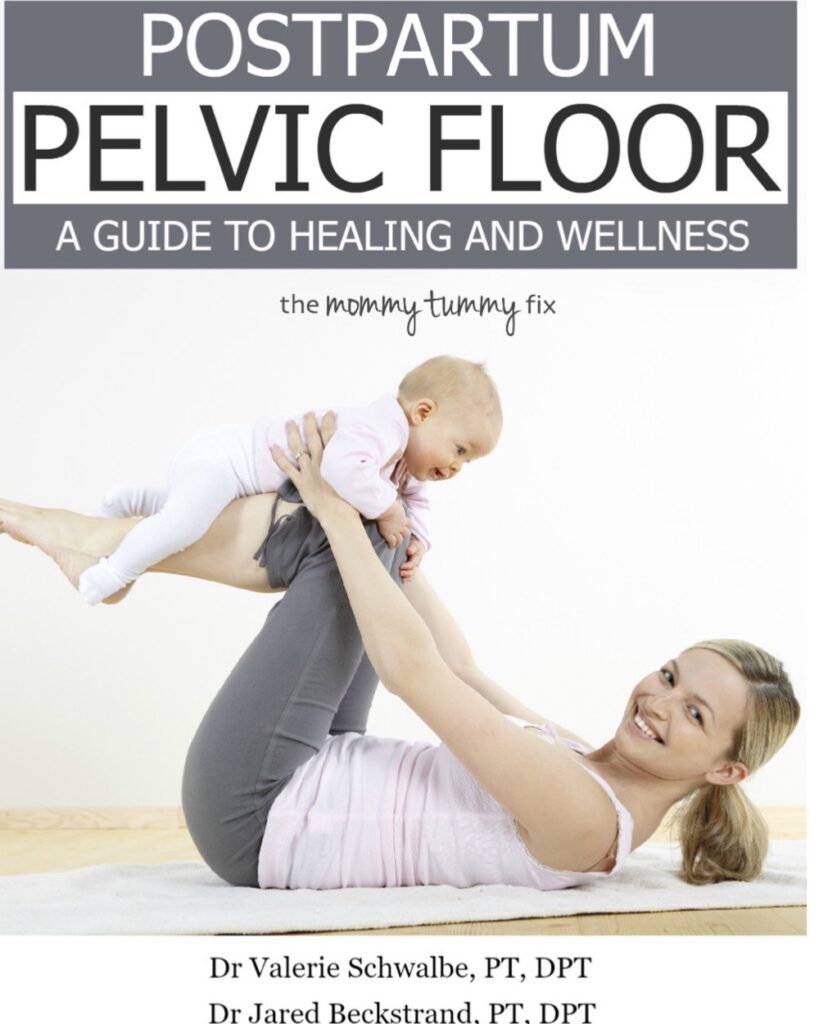 A weekly guided program designed for the postpartum period, but again, not limited to that.  This program has a strong online community and great, supportive connections to the creators.  There are links to other programs and diet as well.
Individual coaching designed for women
This is a FREE yoga program, designed by a brilliant PT. It is great for beginners, or those with pain, specifically pelvic pain.
Online individual workouts
YouTube:  John Garey, Dez_Fit, and so many more…
What my husband likes:
My ideal home gym:
Trade the Total Gym for a Reformer (Merrithew or Balanced Body), and add a Peloton 🙂
*I am an affiliate for these programs, yet I never suggest anything that I have not reviewed and personally and professionally support.  The suggestions without an * are those I do NOT have a partnership with, other than truly valuing their services and frequently recommending patients to them.